When it comes to shoes, specially running shoes than it differs from men's to women's. You should choose your running shoes by seeing the foot shape and comfort. In this article we have mentioned few best running shoes for womens.
Nike Pegasus 36 – It has softer cushlon foam midsole, designed for female foot. The design is inspired by feedback from famous female athletes and also by sir mo farah himself. There is a new collar design for added comfort and new shape that gives flexibility.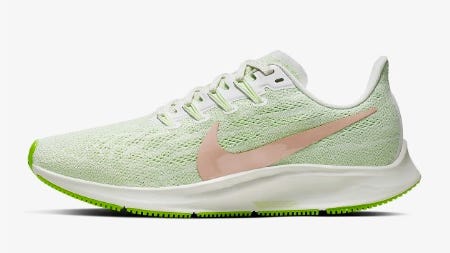 Asics Gel Nimbus – It has new gel cushioning and more secure fit around the midfoot. There is 3D printed mesh upper is better at moving your feet.
Adidas Solarboost – The fibre reinforcement in it offers a sock like fit. It is an excellent shoes to wear while training or running. It is designed to reduce pressure on achilles. The shoes are comfortable and reliable.
New Balance – This shoes is stable for longer runs. It is lightweight and best for those who love speed. It fits very well and comfortable.
Hoka One One Cavu – This shoes has won best runner buy award. It is very lightweight. The shoes are extremely breathable for feet.
Brooks Ravenna – This is the best seller in the brooks range. It is more durable and a revamped stability feature and more modern. It is a good and safe choice.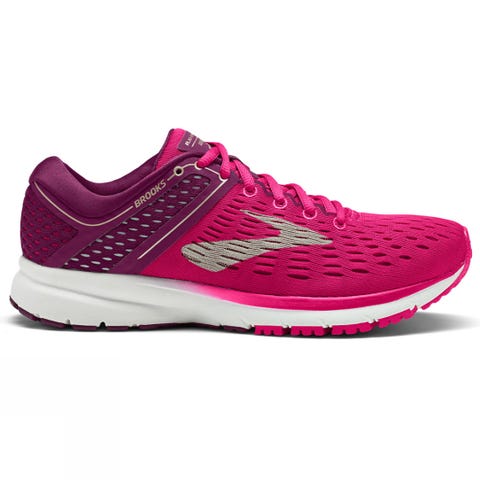 Saucony Ride – It has soft and comfortable sole which relaxes the foot. It has ISOfit lacing system. It is a great marathon running shoes. It is the best running shoes for womens.
Ascis Gel Kayano – It has a sleeker look, with more stability. The women's version has extra 3mm of midsole height to reduce the strain on Achilles.
Nike Air Zoom pegasus turbo – It has soft springy foam in the midsole. This shoe is very comfortable and great for long runs.
Brooks ghost 11 – It provides quick smooth ride. It is supportive enough to go for long runs. It can be used for rough paths also. It is very famous among athletes.
Comfort should always be given top priority while choosing best running shoes for womens. Always go for shoes with space for air, do not always see the price. We hope this article would help you to choose your next running shoes, which will give you joy of running without any pain or irritation.
KEEP RUNNING!